Tomorrow – 6th October – the appeal inquiry begins and we're all incredibly nervous. These meetings will determine whether the families of Wordsworth Drive and Sugar Hill Close will manage to save their homes after three long years of fighting.
The Appeal Begins
The agenda is packed, running 09:30-15:30 almost every day until next Friday, with representations from Pemberstone, planning officials, heritage experts and – most importantly – members and supporters the Save Our Homes campaign. The coronavirus pandemic has scuppered the possibility of joining the meeting in person, but that won't stop our campaigning.
Cindy Readman, Karen Bruce, and John Lynch will be among others raising their voices for our tight knit community… even if we don't get a speaking "slot" until Tuesday 13th. Throughout proceedings, Hazell Field will continue setting Twitter on fire, trying to get just one response from the elusive Mr Robert Jenrick, Secretary of State for [Executive] Housing, [Wealthy] Communities, and Local Government [Party Donors].
Pemberstone have done their usual trick of submitting last minute documents stating that the houses are about to imminently fall down, which hasn't happened in the three years since they last trotted out that line, so the jury's still out on that one…! They're thoughtfully planning to "dissipate" the community over several months, though, so we don't have to lose all of our friends and neighbours at once – we can watch them disappear one by one like a horror B-movie.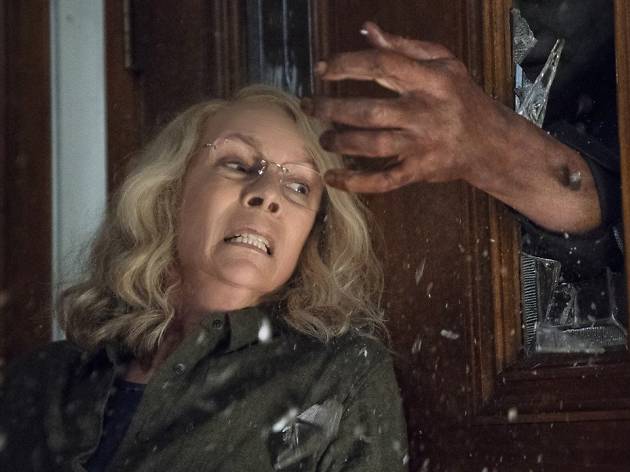 A National Housing Crisis
Sadly, ours isn't the only eviction threat in the news at the moment… this appeal comes as the national housing crisis deepens. In one area of Scotland, the housing crisis is so acute that a councillor has called for the council to build new pre-fabricated homes to prevent families from going into temporary B&Bs when evicted.
Imagine… Pemberstone are trying to knock down LS26's last estate of affordable pre-fab rental houses in an area with a 99 WEEK WAIT for a 3 bed council property (yes, that's right – Rothwell has an almost 2-year waiting list for a 3 bed council house) at the same time that other councils in the UK are calling for (lower quality) pre-fabs as a solution to the housing crisis?! You couldn't make it up.
Just this weekend, Cindy and Hazell attended online meetings hosted by ACORN and Axe the Housing Act to discuss the increasing job losses, evictions and homelessness across the country, as well as the implications of the troubling planning changes brought in by Jenrick. In these meetings, people spoke about how COVID is affecting so many people's ability to pay rents and about how evictions have started again now that the government have lifted the ban on this. That's on top of the over one million people who are still stuck in Grenfell-style cladded flats, facing exorbitant fees to replace the cladding, as freeholders refuse to pay for their dangerous material choices and the government fails to make good on its promises to help.
How can Pemberstone be trying to evict more than 60 families at a time like this? According to CorporateWatch, Pemberstone have already made over £2million from the rents paid by hardworking families in this estate over the years. Where has this gone? Certainly not on maintenance. What security has this provided? None.
It's Crunch Time
We're really not sure what to expect from the 10 day appeals process, as the agenda is light on procedural information and personal detail. The key figure we have to persuade is rather ominously called "The Inspector", and I don't think it'll be Morse or Gadget.
Despite all the doom and gloom surrounding the appeal, we remain optimistic. With great organisations like ACORN, Axe the Housing Act, the National Union of Mineworkers, the Twentieth Century Society, and Leeds City Council Councillors on our side – we trust that decision-makers will do the right thing, and prevent the eviction of dozens of families from their long-term homes. If lockdown has shown us anything, it's that our homes matter, our communities matter, and corporate greed should never triumph at their expense.
Thanks to everyone for your support so far, and for all of your generous donations on our JustGiving page. We've raised a whopping £6,600 already towards our £10,000 goal – all pennies you can spare are still very welcome.
Watch this space for updates, and wish us luck.